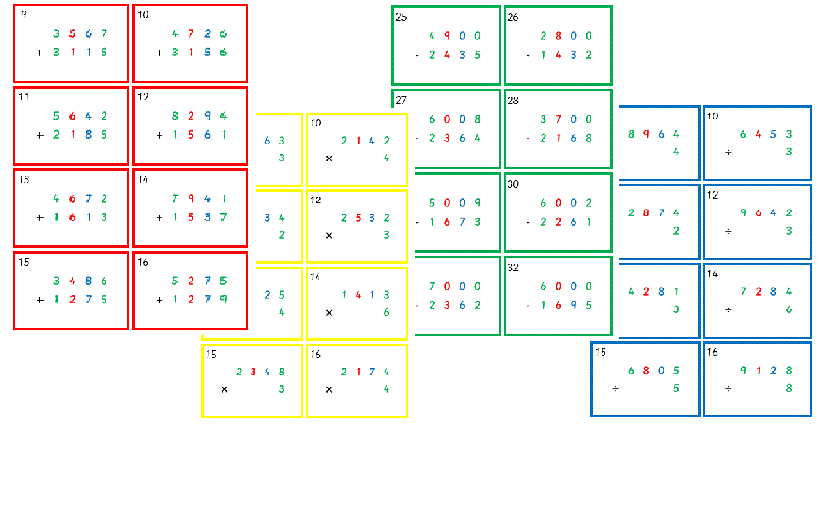 Montessori Practice Cards for Operations With The Golden Beads or Stamp Game
These cards are designed to be used alongside the golden beads or stamp game.
They provide practice for all four operations, addition, multiplication, subtraction and division.
The cards are sequenced according to difficulty, containing static and dynamic problems with
change in each place value to provide thorough practice for the child.
The file can be printed double sided to provide answers on the back of the cards.
This print out contains:
24 Addition cards
20 Multiplication cards
32 Subtraction cards
24 Division cards
These files are designed to be printed double-sided to provide a control of error for the child. If your printer does not automatically print double-sided, print odd paged then flip over and print even pages.
Suitable for 5 years +
---
Share this Product
---
More from this collection