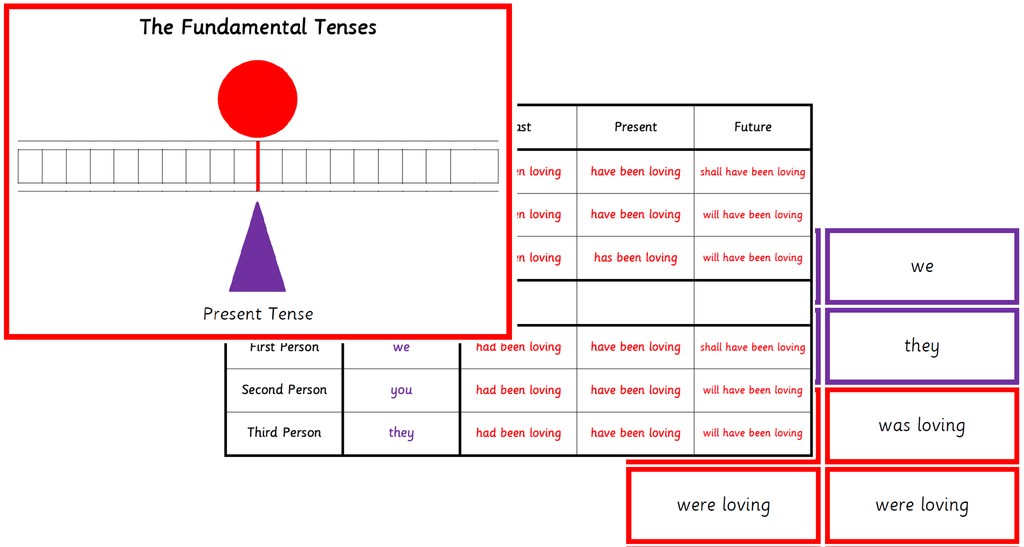 Montessori Advanced Verb Study : Fundamental Tenses Charts and Cards
This download includes charts and cards used for advanced study of the verb tenses Montessori upper elementary classrooms.

The material covers present tense, future tense, past tense, perfect tenses, continuous tenses and perfect continuous tenses.
This download includes:
- 12 Verb pictorial charts to demonstrate the tenses (including: past, present, future, past perfect, present perfect, future perfect, past continuous, present continuous, future continuous, past perfect continuous, present perfect continuous and future perfect continuous.
- 4 Control charts to be used alongside the cards covering: Simple tense, perfect tense, continuous tense and perfect continuous tense.
- 132 word cards for study of tenses
Suitable for upper elementary.
---
Share this Product
---
More from this collection