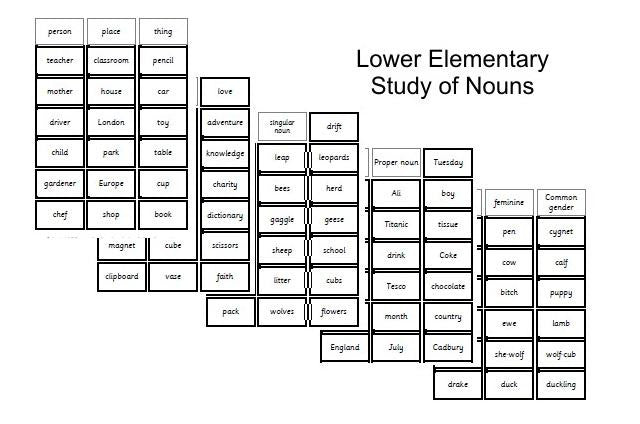 Lower Elementary Study of Nouns Complete set
This download is for the complete set of noun cards used in lower elementary. The lessons cover the following:
-Person, Place and Thing
-Singular and Plural, includes cards which cover 12 different rules
-Masculine and Feminine
-Concrete and Abstract Nouns
-Common and Proper Nouns
-Collective Nouns
-Masculine, Feminine and Common Gender
The download includes a document providing the sequence of lessons and list of materials needed for the presentations.  A record card is also included.
There are 20 pages of cards in total. Each file comes with a label page which can be printed on the back of the cards to aid with sorting into lesson packs.
---
Share this Product
---
More from this collection